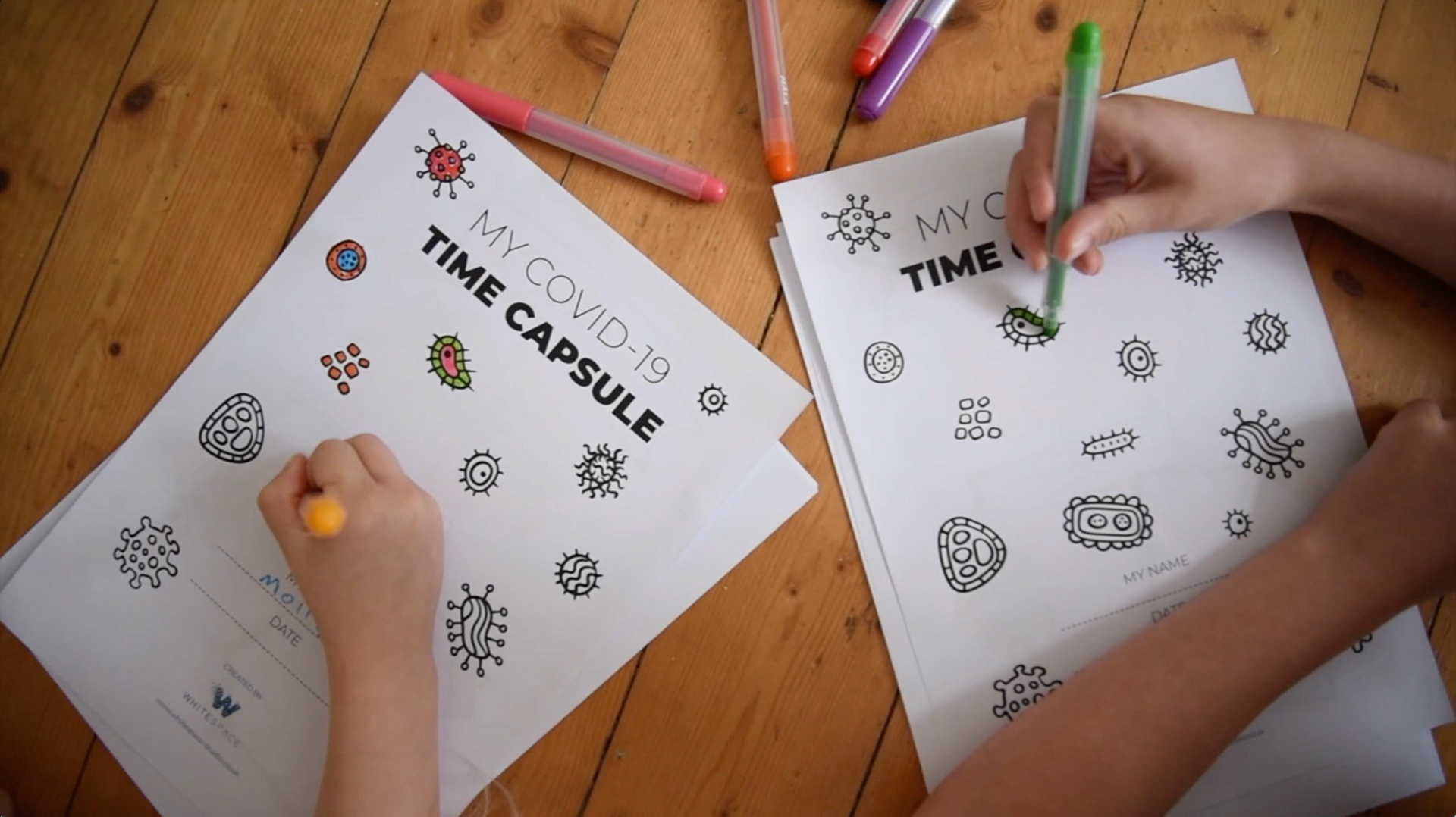 As a kid, I loved writing secret messages and gathering priceless gems and hiding them in the garden.
I'd often forget I had done this until many years later when we no longer lived in the same house. I would imagine the new home owners and their puzzled faces, digging up their garden to find gems, coins and secret notes encased in a sparkly adorned toilet roll carefully protected in a tin foil wrapper. 
This was long before I had even heard of what a time capsule was. It must have been around the time of the Millennium when time capsules became a big hit. Everyone was scrambling together a lifetime's worth of treasured memories and bundling them in a container, locked and sealed for future generations to find and enjoy. 
It takes a milestone like a Millennium or major event in time such as a pandemic to think about creating a time capsule. So, to pass some time (because we all have a little bit more time on our hands now!) I decided to put together a time capsule keepsake for my kids. With some help from my eldest we designed a booklet to note down as much information about our current lives as possible. Things we might find interesting to look back on in years to come.
We made sure there were plenty of activities to keep kids entertained; colouring in, measuring, drawing and fact finding. 

​​​​​​​
Once our time capsules were completed, we decided to use a keepsake box and store it somewhere in the house. We also included family photos, some money and a local newspaper.
What do you do next? After your time capsule is safe and secure its time to forget about it – just imagine what future generations will think when they stumble across it during a house move or an excavation!